Alaska Fly Fishing for The Discriminating Angler
Extraordinary Fly Fishing Destinations
Start Your Adventure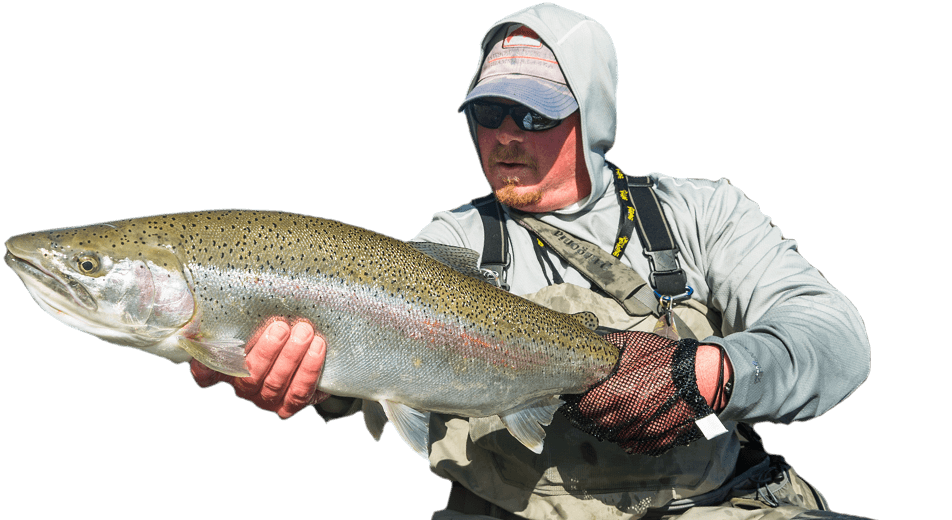 Hi! I'm Gary Merrill, an Alaska Fly-Fishing Consultant and Angling Travel Agent specializing in creating personalized Custom Trips to select Remote Alaskan destinations.
Why Choose Wilderness Waters Travel
I am an expert on Alaska's best fly-fishing destinations. I represent only the finest fly-fishing lodges and outfitters Alaska has to offer. Other Fly Fishing Travel Agents represent large numbers of Alaskan fly fishing operations and many others from all over the globe. In contrast, I represent that small number of Alaska's truly great fly-fishing destinations, and I have complete intimate knowledge of each of them. I have a depth of experience, acquired over 25 years in Alaska, that no other agent can claim. I have personal hands-on experience in Alaska. I'm a former Alaskan Lodge Owner, Professional Fly-Fishing Guide with over 46 years of experience, a professional Bush Pilot for more than four decades, 25 years in Alaska, a lot of flight time in northern Maine, and remote northern Canada.

Over 25 Years of
Experience in Alaska
I'm Gary Merrill, owner of Wilderness Waters Travel. I have over 25 years of experience helping clients worldwide realize their Alaskan fly fishing dreams. Give me a call!

Only the Best Destinations
I represent a select handful of Alaskan lodges and angling adventures based on their proximity to Alaska's most productive fisheries, their owners' ethics and standards, the excellence of their hospitality service, the quality of their fishing program, the professionalism of their staff, their safety records, and the excellence of their equipment especially their aircraft.

Best Value for
Your Time & Money
Your time is valuable to you and needs to be well spent. My 25 years of personal experiences in Alaska gives me unequaled expertise in selecting the Alaskan lodge owners that have risen to the pinnacle of their profession. Their efforts at hospitality combined with quality fly-fishing have made them the finest fly-fishing destinations in Alaska.

Small and
Personal
I specialize in Alaska's best fly-fishing destinations. Every lodge and outfitter in Alaska will tell you they are the best. The handful I have chosen to represent really are, but most of them are not. I know the difference, and I will make sure you experience these exceptional and special places.
Choose from Fly-Out Lodges, Fixed Based Tent Camps, or Float Trips!
Fly-Out Lodges
I work with just a handful of Lodges located in Alaska's best fly-fishing regions. Tell me exactly what you are looking for, and I will pair you with the best destinations that accomplish your wishes. I'll recommend a time of year, regions, and a few specific locations that meet all your criteria, then I will present you with a few options. I can provide you with references for the destinations I've picked to help you make your final decision and make sure that you are entirely comfortable with my recommendations.
Visit Our Fly-Out Lodges
Remote Tent Camps
These camps are permanently based on their respective rivers, and you will fish this river exclusively during your stay. These few exceptional camps are located on truly spectacular rivers. The size of the river and the variety of available species offers a wide diversity of fishing opportunities during the entire season. The operations I represent are on a few of the truly exceptional Alaskan rivers. It could take you many years to find, fish, and quantify these few fly fishing world gems. Let's do it right the first time!
Visit Our Remote Tent Camps
Float Trips
There are a few rivers in Alaska that offer tremendous week-long or longer float trips. Guided trips of this nature are an extraordinary wilderness experience in the most remote areas of Alaska. My floaters offer very comfortable camping along the rivers, great food and friendliness, guides with many years of experience on the river, great equipment, and of course, spectacular fishing.
Visit Our Float Trips